The app provides a document scanning option that can be used to scan invoices, receipts or contracts and save them as a PDF-file.
Open the app and press the "+"-icon in the top-right corner and choose "Scan document":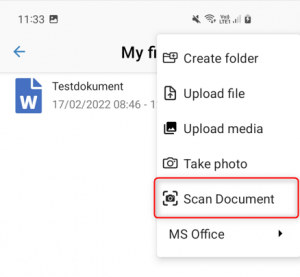 Point the camera towards the document and scan. Press "Save" to store the scanned document as a PDF.