You can edit MS Office files through the app without downloading them. The file stays in the cloud and is saved there automatically when you decide to save your changes.
Open the Storegate app and find the file you want to edit. Press the file and hold to access the options-menu. Choose "Edit in office":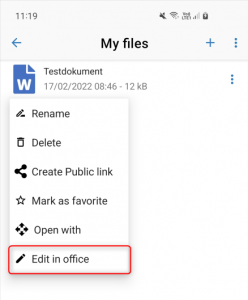 Note that you have to be logged into MS Office for the integration to work. You will have to restart the Storegate app if you started it before you logged into MS Office.