Add your logo, background image and link address for your brand in Storegate's web interface. The co-branding is visible for you and your users when logged in to the web and for everyone on public shares. In addition, you can add a background image to shares, to further enhance the company's profile. Built-in is also possibility to add a link in the logo, to point directly to your own web page.
To enable Co-Branding, follow these steps: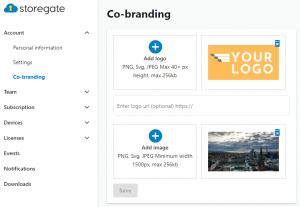 Go to "Account settings" and select "Subscription" and "Price plan"
Activate "Co-branding". New price per month is displayed.
Click "Change priceplan" to confirm
Go to "Account" -> "Co-branding"
Click "Add logo" to add the logo, background image and link
Save.
The logo can be a PNG, Svg or JPEG with a maximum of 40+ px height and a maximum of 256kb. The background image can be a PNG, Svg or JPEG with at least 1500 px width and max 256kb.
Co-branding in list view.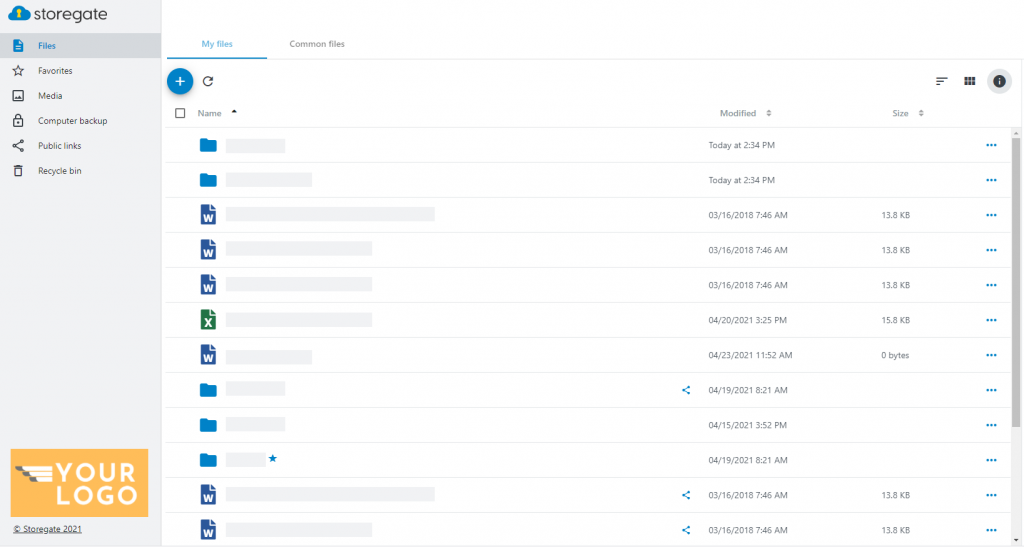 Co-branding with logo and background image on public share.